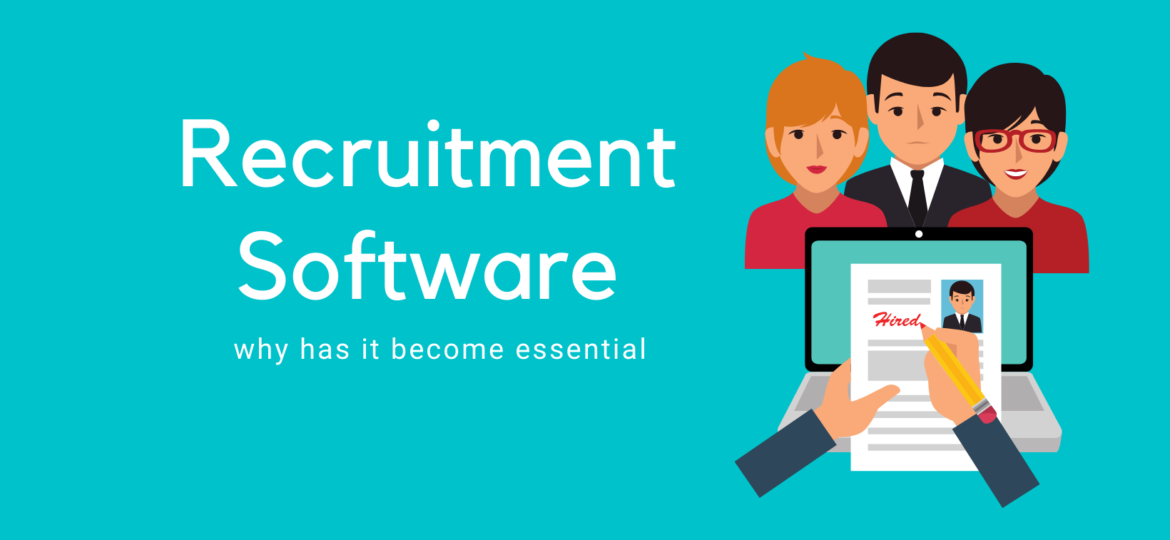 Recruitment software, why has it become essential?
1. What is recruitment software?
Recruitment software, which is also commonly referred to as automated recruitment systems, talent acquisition software is an automated system that helps recruiters to make the recruitment process more efficient. An automated recruitment system is often helpful from the first stage in recruiting which is initial screening to the final stage. It allows all candidates, recruiters, and HR managers in various companies to maintain a close relationship via a single platform.
2. How does recruitment software work?
There are many types of recruitment software such as applicant tracking systems and candidate relationship management systems that are created through the assistance of modern technology. But, a majority of this talent acquisition software in the market is unable to fulfill the needs and expectations of the candidates and the recruiters. Therefore, new recruitment solutions are evolving day by day. 
 On the other hand, most of the hiring teams in modern society have to face many problems in identifying and selecting the well-talented candidates out of a large number of applied candidates to the job vacancies. As a result, many hiring services are seeking better applicant tracking systems to assist them in finding the best-fitting talents. The need of the corporates for recruitment software is driven by the urge to get rid of the manual working systems including paper works and spreadsheets and to make their workflows automated and efficient.
Automated recruitment systems like HireTrace are developed with a number of solutions for the problems related to manual hiring procedures. This all-in-one science-based recruitment software is mainly designed to achieve the recruitment objectives within a less time period. They mainly automate the three most significant stages of the recruiting process that are known as screening, assessing, and interviewing. This software's systematic management of the above stages with modern technology and well-developed artificial intelligence will help in improving business outcomes and business brandings.
Screening
Screening helps in engaging with candidates in a personalized manner. All the recruiters, candidates, and companies are benefited from this stage of screening as it saves the time of the candidates waiting for a response from the organization and the time of the professionals who are involved in recruitment processes. Both text-based interactions and pre-recorded phone interactions are being used in the initial stage to improve the engagement of both candidates and recruiters. The screening option in this recruitment software allows recruiters to retain the suitable candidates with matching talents in talent pools who have sufficient qualifications by removing the rest. 
Assessing
Assessing is the most challenging activity that is taken over by automated recruitment software. In this stage, the best candidates with suitable qualifications are selected with the use of predictive intelligence. Predictive intelligence includes the data which has been collected by various hiring processes and hiring recommendations based on proven science. In accordance with that, good recruitment software is capable of assessing the most talented candidates that suit the job vacancies posted by companies and organizations.
Interviewing
Interviewing stage in talent acquisition software includes conducting either live or on-demand interviews and assessments according to the convenience time schedules of the selected candidates through the stage of assessing. Interview technology in these software consists of AI-driven personalized questions, self-scheduling tools for candidates, automated workflows, systematic rating scales to help recruiters, and automated interview scoring. A well-developed applicant tracking system is often trying to provide its contribution in the stage of interviewing the candidates with convenient time schedules, systematic interviews, and well-developed workflows.
3. Why has recruitment software become essential?
Smart recruitment software possesses many options which help to enhance positive interactions between the candidates and recruiters while searching for the ideal job candidates. High-quality data collection tools and analytics in recruitment software also broaden the work efficiency and effectiveness of the recruitment professionals. 
These advanced options will help the organizations to identify and prioritize candidates based on their performance and their risk of turning over. 98% of the Fortune companies use recruitment software to boost their performance and almost all the recruiters, companies, and candidates have proven that automated recruitment systems are successful in improving the quality of hires, increasing recruiter efficiency, and reducing new hiring turnover. 
Business organizations may often have to spend extra time tracking how each stage of the recruitment is taking place when an organization uses conventional methods without automating the process. But with the emergence of modern technology, now any interested party of the organization with the permission to access can track the recruitment process in a matter of a second. Using a premier recruitment software like HireTrace will save the time that a business can spend on its core activities and make its work speedy in contrast to the manual methods of recruitment. Using talent acquisition software, therefore, is an indirect technique to build the competitive edge of a company. 
4. What are the benefits of using recruitment software?
4.1 Better hiring experiences for the participants of the recruitment process
Experiences as candidates
A better candidate experience is at the center of the recruitment process planned by any business. Talent acquisition software offers a range of options to create a greater candidate experience.  
With these applicant systems, it has become easier for businesses to allow every candidate to experience a convenient, efficient, and engaging recruitment along with access to updated information. All applied candidates can have a choice in deciding how and when they want to engage in the recruiting process for interviews and inform the recruiter without a hustle. 
On the other hand, automated recruitment systems ensure that all candidates are being treated equally and fairly in the process of selection by considering only their talents. It also boosts the employer brand by offering a positive candidate experience for each and every participant of the process despite the fact that they are being offered a job or not.
According to many successful research, it is proven that candidates value having access to talent acquisition software in their job-seeking journey as it makes life easier for them by offering more opportunities to communicate with the recruiter. Recruitment software allows every candidate to showcase their abilities, job-relevant skills, and experiences during the process of hiring.
 Assessments generated through these automated recruitment systems allow candidates to engage in realistic scenarios that they are hoping to involve in upcoming job offers. This function is facilitated with a realistic job preview to give the candidates a proper understanding of what is going with their expecting employee roles. Taking assessments helps candidates to determine if the role is right for them while also making them decision-makers in the recruiting process.
Modern assessment experiences which are offered by the recruitment software platforms will help the candidates to experience and understand how their future employer values and respects them and rate their potential. It also makes sure to leave the applied candidates as fans of the employer brand whether they will get a job offer or not.
Experience as recruiters
Recruitment software enhances the experiences of recruiters by reducing administrative and manual tasks while providing speedy automated recruiting processes with on-demand interactions and self-scheduling tools. A proper applicant tracking system improves the efficiency, effectiveness, and fairness in the role of a recruiter.
Recruiters can improve the efficiency of recruiting tasks significantly through automated recruitment systems. Manual recruiting methods lead to inefficiency in the process as it slows down the progress by consuming more time to complete each stage of recruiting such as screening and interview scheduling. Automated recruitment systems have become a must for a recruitment agency in the modern world rather than a source of competitive advantage. 
Selecting less quality recruitment software will lead to failures in fulfilling the needs of a recruiter as they are not developed to meet the standards of a quality recruitment experience. Validated models in talent acquisition software helps in predicting job performance and turnover of candidates and this helps recruiters to perform their duties in an exceptional way.
Recruitment software leads to a candidate-centric and transparent recruiting process as they are developed to align with evolving recruiting trends, employment laws, allocating equal chances to each and every candidate while ensuring the selection of the best talents for each job. 
Experience as hiring managers
Finding the right candidates is the biggest challenge faced by hiring managers. Applicant tracking systems provide systematic data collection and analysis options to support hiring managers to fulfill their duty in an efficient, effective, and unbiased manner. It also simplifies the job of the hiring managers by providing necessary data for making their consistent, fair, and data-based hiring decisions. 
Recruitment software is capable enough to screen out the best matches for job opportunities after a quick check on the qualifications of each and every candidate who has applied to a certain job.  This prevents the recruiters from having to manually scan through all the applications which is exhausting and monotonous. 
Every hiring process needs to be flexible and adaptable to meet the compliance requirements of the enterprise and employment laws. A well-developed recruitment software effortlessly meets the standards and laws of the field without making the hiring managers solely responsible for compliance needs. 
4.2 Employer branding
Branding is one of the major goals of every company in order to achieve recognition in the national and international trade markets.75% of job seekers research a company's reputation before applying for a job in a certain company.
 Recruitment software enables businesses to popularize their brand name among employees and recruiters through links to its website, social media, and display of custom texts, images, videos, and employee testimonials. Displaying the brand name helps in showcasing the culture of the employer's company to the commercial audience in order to get their attention. Unique and engaging cultures within a company often lead to attracting quality employees to work for them. Proper recruitment software can convert candidates into their bigger brand fans through greater recruitment experiences.
4.3 Improving the productivity of the recruitment process
Businesses often have to use paper and computers in traditional recruitment methods in order to get the work done. With the emergence of recruitment software, businesses have the ability to achieve work efficiency in a more productive way by cutting off the time on paperwork. The applicant tracking system provides accessibility through both mobile and computer devices as it runs on cloud technology. Easy accessibility through any device improves the speed of the recruitment process which leads to productivity improvements. 
4.4 Improving social  media presence of the employer brand
Social media presence and reach are vital components in the current recruiting process. A good automated recruitment system allows employers to connect with social media platforms like Twitter, Facebook, Instagram and this massively helps in creating a rich talent pool for the company. They include social media integration options to facilitate the sharing of job posting to multiple platforms at once. 
4.5 Helps to save time by automating tedious tasks.
Recruiting includes many tedious tasks such as filling out paperwork, forms, and interview scheduling. An applicant tracking system provides solutions for all these time-consuming tasks by providing user-friendly automated workflows. This helps in speeding up the process and getting rid of monotonous tasks in order to reach the maximum efficiency of recruitment in a less time period.
4.6 Helps in improving communication.
Active communication is a significant factor in recruiting. It is mainly because the employer has to communicate effectively with its own team who are involved in recruiting and potential candidates in a fast but reliable way. Automated recruitment systems facilitate businesses with excellent automated tools for communication and allow the recruiter to set automated responses through emails. Having a proper automated recruitment system helps in maintaining positive channels of communication with all the partners in the talent acquisition process which is essential to ensure the achievement of the recruitment objectives of a company.
4.7  Streamlining the data collection of the recruitment process
Recruitment software has the ability to receive candidate applications from a wide range of sources such as social media platforms, job boards, and website links. This also has the ability to categorize candidates under their skills and job needs in order to match them with the best job opportunities. At the same time, recruiters have the ability to get to know who viewed their job advertisements, candidate responses, and the engagement of the number of candidates for the posted job vacancies. A proper talent acquisition system streamlines the data collection of the recruitment process to pave them into better selections with useful and updated information.
4.8 Helps to attract more candidates
Recruitment software allows the recruiters to post job vacancies on multiple platforms and automatically filter the received applications. Therefore, the entities are likely to reach more relevant job seekers in a short period of time and the system will screen out the candidates that do not meet their requirements.  It ensures that the recruiters have an ideal talent pool to conduct further screening processes such as interviews. This helps in finding the most talented candidates that many companies are looking for in minimal time and effort.
4.9 Availability out of work hours
Traditional recruitment services are only available during working hours. But, now the businesses can access the recruitment database with the recruitment software at any time of the day without any barriers. A talent acquisition system helps in improving productivity by responding to candidates' questions in a less time period throughout the day.
5. How to determine the best recruitment software for your business?
Pay thorough attention to your main objectives of using recruitment software. Your automated recruitment system must eliminate or mitigate all the recruitment challenges you encounter in the traditional recruitment process. It should also be affordable and generate a considerable return on your investment.  

Consider the real-world application of the software. This includes digital functions such as conducting video interviews, focusing on social recruiting, and automated mailing systems. If you recruit often and want to save your time, new technological options and tools in this software will help you to do your tasks effectively in a short period of time.

A good automated recruitment system should be simple and easy to access. Easy accessibility will help any of the recruiting professionals to perform their duties without undergoing complex technological training.