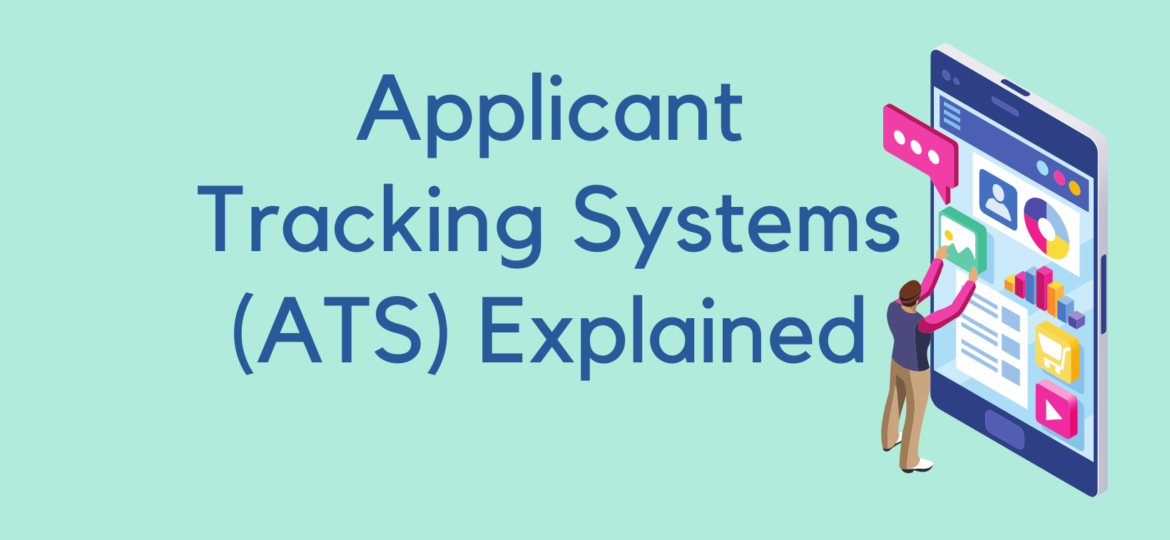 Applicant Tracking Systems (ATS)  Explained
Recruiting new talent is a major challenge faced by modern business organizations as they have to find the fittest choice of an employee who has skills aligned with their business goals. An Applicant tracking system is mainly adopted to give the best recruitment solutions to its customers. When considering the conventional system of selecting employees for companies, both businesses and candidates have to spend much of their labor and time.
But this automated software solution allows you to productively address the recruiting process despite you being an employer or an employee. Applicant tracking systems assist to reach out to candidates with matching talents who will help the corporates to spread wings in the trade markets using their skill specializations. For the job seeker, ATS are valuable spaces that offer access to job opportunities and channels to communicate with the recruiters. This article addresses what applicant tracking systems are, how they work, and the benefits of using them.
What is an Applicant Tracking System (ATS)?
An Applicant tracking system can be defined as a software application that automates the recruitment process. The recruitment process is referred to as the overall process which takes place during identifying, attracting, screening, shortlisting, and interviewing candidates for several hiring agencies and organizations. Recruiters often use the term 'ATS' to refer to the 'Applicant Tracking System'. This software application addresses all the stages passed in recruiting employees to an organization. 
Many corporations in this modern and technological world are always seeking for advanced digital solutions to face their day-to-day business challenges. ATS is such a type of automated software that provides greater assistance in the hiring process while helping candidates to reach higher positions in the job market within a short time. If you did not know before, 99% of the Fortune 500 companies use applicant tracking systems to make their recruitment processes easier. 
How Does ATS work?
When conventional applicant tracking systems are observed, it is obvious that companies have to go through thousands of applications to select the most suitable candidates. ATS offers solutions to all these difficulties and makes the selection process more efficient enough to be completed within hours, even if there are thousands of applications to sort out. ATS has also facilitated employers to post job advertisements that reach a large audience. In essence, an applicant tracking system is a one-in-all solution to the operational delays faced by the recruiters.
These applicant tracking systems are mainly based on a computerized tracking system. Automated intelligence is the main asset for these applicant tracking systems and they always try to fulfill their duty more effectively using this single asset itself by providing the best and most qualified candidates to user companies.  
Applicant tracking systems such as HireTrace are built to improve the productivity of recruiters, managers, and Human Resource teams. ATS software itself has many capabilities to accelerate the quality of the selection process while giving priority to the top talents.
The following functions provide instances for the utilization of an ATS,
Automation of each stage of the recruitment process starting from initial screening to notifying the selected candidates.

 

A Single submission directs to a wide range of job boards

Automated interview requests to selected candidates via emails and texts

Build and maintain career pages on social media platforms

Keep track with teams to fulfill their hiring needs
What are the benefits of using an Applicant Tracking System (ATS)?
Applicant tracking systems provide many user-friendly options to accelerate productivity in hiring teams, save time and provide more efficient feedback and experience to all job-seeking candidates. 94% of the recruiters and hiring professionals agree that ATS has impacted positively on their recruiting process. 
Using an applicant tracking system will help you in achieving the success and stability of your business or company within a short time. The success of a business is always dependent on its management and labor performance. Hence, an ATS is the best option to provide you with the most talented candidates who have excelled in your business sectors.
In a world where everything gets automated, creating this type of software makes your lives easy to go through a wide range of job opportunities. There are several benefits we can go through in using this application.  
 Effective time management,

 Easy access to both the employer and employee,

 An easy way to post jobs, 

 Streamlined Recruitment Process,

 Enhancing the quality of communication process, 

 Speeding up the entire recruitment process,

 Reinforcing candidate experiences, 

 Strengthening  branding,

 Reducing the bounce rates for job advertisements,

 Efficient Interview scheduling, 

 Possessing a diverse audience,

 Auto-generation facility of accurate reports.
Effective time management
By using an applicant tracking system, the companies can automate the tasks that traditionally require many hours of manual work. It is well-known that steps of the recruitment process such as resume analysis, basic screening of the applicants, interview scheduling, and email automation are exhausting the human resource management department of the company. An ATS can perform all these tasks in a matter of a few minutes sparing more time for the professional to invest in other value-adding tasks.
Applicant tracking systems also offer the companies the option to build talent pools. Talent pools can be used to trace the ideal candidates for future vacancies in a very short period. This option is in contrast to the costly conventional method which requires employers to call for applications every time a vacancy arises.  Therefore, a talent pool developed via an ATS can lead to both financial and time savings.
Easy access to both the employer and candidates
Recruitment companies have achieved many gains as a result of using applicant tracking systems. With the use of ATS in businesses, employers are provided with a number of multi-faced applications to choose the best-suited employees for their companies. On the other hand, employees are provided with multiple facilities like appointments, interview calls, and interview feedback on an electronic single platform.
An easy way to post jobs
Social media platforms play vital roles in recruitment procedures in the present world. As a more technologically advanced facility, ATS offers you the opportunity to upload information on all social media platforms on job openings with a single click. 
ATS provides you the facility to view more accurate and efficient analytics on each updated post in all social media platforms in one place while saving the time spent tracking individual posts. 
Alternatively, this allows collecting online applications to the same website in which vacancies have been posted. The presence of professional job boards will provide you with a number of good suggestions suited for your requirements while saving your recruitment marketing costs.
Streamlined recruitment process 
An applicant tracking system automates the entire recruitment process from the initial screening, interview scheduling to notifying the selected employees. The HR departments can go through the application process within a few hours rather than spending more days if they make use of an ATS. At the same time, this helps in improving the efficiency levels in these departments by sparing more time to invest in other HR activities.
ATS gives the option of saving all the documents in the system itself. You can easily switch between apps and do the selection process of candidates in a faster way through one system. Maintaining online connections with the candidate will help you to save recruitment costs that you have to spend on sending job-related letters.
Enhancing the quality of the communication process
One of the biggest problems that arise in the conventional recruitment procedure is the lack of communication between departments and applicants. Effective communication will always help to achieve the expectations of both parties, the applicants and departments. 
The applicant tracking system provides solutions for all the problems that arise in communication through a systematic process. This online communication process in ATS helps in building rich inter-relationships between the organizations and applicants by providing facilities such as emailing,  leaving notes, assigning tasks, ratings, and feedback. This will lead to quick responses and make less use of paperwork.
Speeding up the entire recruitment process
Recruiters can have quick access to the recruiting process overview when they have all the required data centralized and organized in a single platform. After installing the applicant tracking system, each and every step from receiving applications to selecting the best candidates, scheduling interviews, and hiring the diligent candidate will proceed through the software within a very little period. 
Automated analysis capabilities of ATS often help in the grading of candidates to the next levels in recruiting while making the entire recruitment cycle faster. However, this applicant tracking system helps candidates and recruiters to manage a more productive and successful workflow. This type of software with staffing and recruitment capabilities will make hiring easier.
Reinforcing candidate experiences
An applicant tracking system will help you boost the reputation of your business as it consists of a speedy application process and a well-organized hiring process. Positive recommendations by the candidates on the efficiency of your business will lead you to achieve a more notable and existing position in the market. An automated and fast system of acknowledging candidates on their selections will create positive impacts on candidates while enhancing their candidate experiences.
Strengthening the brand of the employer
Improving employer branding is one of the ultimate motives of every employer. Employer branding helps in maintaining the position of a business in the market by giving them a specific identity and recognition to attract both employees and customers. 
An applicant tracking system allows the recruiter to communicate with the candidates effectively which makes it easier for the companies to meet the best practices in the recruitment field such as notifying the rejected candidates. Through an ATS, the landing pages can be customized to include the brand logo and colors of the employer company reflecting the identity of the organizations to the candidates.
Reducing the bounce rates for job advertisements
Job seekers browse through many websites and job boards to find a job that fits their qualifications. Many jobs are being posted every day and if your job post is not detailed enough, the job seekers will skip over it easily. ATS gives a better and most effective way of posting and carrying out job advertisements to attract more candidates. The businesses have the option to post well-detailed job advertisements through an ATS which helps to attract the best fitting employees.  A properly drafted job advertisement will lead to low bounce rates and. It will eventually result in receiving a large number of applications.
Efficient interview scheduling
Giving chances to the most skillful human resources in the market is a wise decision you can ever take. But when it comes to the allocation of time slots to job interviews, managing directors have to pay favorable attention to the eligibility of all candidates' participation in the scheduled time scope. Calling each candidate separately and fixing interview timing is a time-consuming technique that exists from the traditional interview procedures. 
But with the emergence of application tracking systems, now you can schedule and reschedule time slots for interviews and send the notifications through electronically generated emails. This convenience from ATS reduces time and use of paper works in human resource departments.
Exposure to a diverse audience
A limited reach will always give a limited result. If you want to achieve the recruitment goals of your business fast, you have to focus on a number of channels. The efficiency and long-lasting nature of your company are always in the hands of its management board and employees. Therefore, it is a must to attract potential candidates from diverse audiences and select the ideal employees out of them.
ATS consists of SEO techniques that help reach a wider scope of the audience more easily. In addition to that, the applicant tracking system has the facility to post jobs directly on platforms within seconds. The recruiter can draft one job advertisement and post it to several sites with a single click.  This option saves the time spent by the recruiters on posting jobs on different websites and social media platforms. The ATS has made it a few second jobs to reach a wider audience through multiple channels. 
Auto-generation facility of accurate reports
An applicant tracking system is enriched with many facilities which are helpful not only in the application process but also in checking and balancing the entire recruitment process of the companies. This system is capable of creating accurate and reliable reports in real-time. 
The software is designed to collect data from the inception of the job posting process to the accomplishment of the recruitment goal. In addition, it provides reports on the audience's engagements in each social platform. 
These reports include the details on KPIs which are used to measure the performance of the recruitment process. The report generation option of the ATS is supporting the companies to accelerate their growth by selecting the most suited candidates, quickening the hiring process, and helping to monitor the progress of the project. 
Conclusion
All these benefits will support you to provide a more efficient and user-friendly platform to both employers and organizations for an improved process of hiring. The advantages provided by the applicant tracking system will lead to long-term growth and improve the competitiveness of the businesses irrespective of their scale. ATS such as HireTrace can be accessed online and has the ability to be used by everyone from small business institutions to massive business organizations.