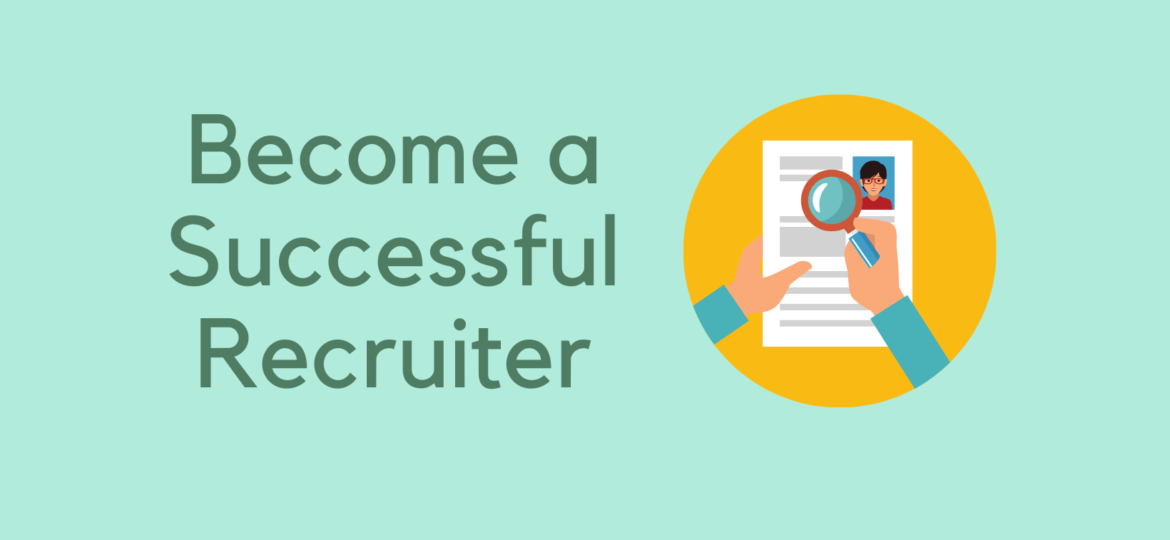 The guide to becoming a successful recruiter
If you are a recruiter who is involved with finding top talents for your company you've probably wondered about "What are some characteristics of best recruiters?" or  "How can I become the best recruiter?"
The explanation for this is that you can help your business grow by being the best recruiter. As the best recruiter, you can make certain that your business continues to attract and retain successful employees. So as an organization, you need to become a successful recruiter in order to be successful.
Recruiters may come from a variety of backgrounds like technical experts, may not all of which are related to human resources. 
It is critical to consider the recruiter responsibilities, significance, skills, qualities, and best practices that all hire-worthy recruiters should possess in order to be the best recruiter.
 What is the recruiter responsibility?
During the recruiting process, a recruiter finds suitable applicants for a job vacancy and works to satisfy the needs of both the employer and the employee. 
The following are some of the most significant responsibilities of a recruiter;
Creating and executing a comprehensive recruitment plan
Following the opening of a new work requisition, work with the hiring manager.
Attracting and sourcing applicants 
Pre-screening and introducing eligible work candidates to hiring managers.
Assisting as an employee brand ambassador and soliciting referrals
Throughout the recruiting process, making contact with all related parties.
Verifying references and background information
Taking control of the job offer process
Ensuring to provide positive candidate experience
Participating in the onboarding of new employees
Monitoring best recruitment practices and put them into action
Assisting hiring process running smoothly
A successful recruiter can work closely with all departments and anticipate potential recruiting requirements.
So, the best recruiter responsibilities include not only keeping track of the transactional steps of the talent acquisition process but also building relationships with candidates and hiring managers. On the other hand, recruiters help people find employment in the end.
Why do you need to be a successful recruiter?  
The best recruiter responsibility is to get the best people through the door of your business.  The best recruiters can comprehend and locate the ideal candidate for their company. As a successful recruiter, you can grow your organization by assisting in the hiring of top talent.
An efficient and effective recruiting process can save your hiring efforts, money, time and improve employer brand and candidate experience, and ensure that the best talent is found and hired. On the other hand, in this dynamic world, a lack of targeted talent management skills will cause the entire company to become stuck.  So, effective recruiting entails more than just finding the best candidate for the job. (smallbusiness.chron.com)
How to be the best recruiter?
How you treat your candidates, how you manage your time, how you run your hiring process will determine the way you go from "good" to "the best". 
If your company expects to expand your top talents and add value to your company through a dedicated workforce, you can work harder to become a more successful recruiter for your company. After having a better understanding of the recruiter responsibility and importance then you can improve your skills, qualities and implement best practices.
1. Identify what skills are needed and work to develop them
To be a successful recruiter, you must first gain a better understanding of your own abilities as well as the areas in which you need to develop. You should consider improving your basic skills such as;
– People skills
– Communication skills
– Marketing skills
– Ability to focus
– Problem-solving skills
– Negotiation skills
– Time management skills
– The ability to reach goals
2. Apply your personal attributes to complement the abilities you have
You can use your best personal attributes to enhance the skills you already possess. Because the better attributes can always help you to improve your skills.
– Professionalism
– Self-confidence
– Patience
– Persistence
– Dependability
– Resilience
3. Always implement the best practices
In order to be the best recruiter, you must have best practices. Since identifying recruiter responsibility, skills, and qualities isn't enough. The most important thing is putting the best practices and tactics into action. 
4. Well planning
Having a better plan for before, during and after your hiring process means half of your tasks are done earlier. So, try to keep the process moving forward with a better plan and strategies.
5. Building your network of both existing and potentials 
It's important to expand your network of current and future clients and candidates. Maintaining frequent contact with job seekers and clients you've put will keep you fresh in their minds and encourage them to contact you again. At present, you can keep in touch with them at job events and fairs and through social media in an easy way.
6. Know your market inside-out well
As the best recruiter, you must be able to identify and comprehend the relevant market from top to bottom. That would always cause you to successfully compete in the complex job market.
7. Try to think outside the box, consider new ideas
Make sure you're coming up with fresh and inventive ways to communicate with clients and candidates alike, and that you're able to demonstrate how and why you're different. Therefore, as the best recruiter, try to demonstrate entrepreneurialism and creativity in the ways they source and fill vacancies.
8. Continuous learning, training and updating             
Never stop learning something new! Train yourself. Maintain a constant awareness of current and emerging recruitment trends. You can continuously learn from experience, refer to training materials that are available and update your professional life with adapting positive recruiting trends.
9. Integrate the Applicant Tracking System (ATS)
Integrate the best applicant tracking system (ATS) to make collaborative decisions, to manage candidate records, effective communication, recruiting analysis and other critical information as a recruiter.
It takes a combination of recruiter responsibilities, abilities, qualities, behaviors, instincts, and a lot of practice to become a successful recruiter. You can achieve success by using the best strategies available. (ilt.edu.vn)
Conclusion
A successful recruiter can find the best candidate for a job opening and then bring value to the company as a whole.
You must identify the recruiter responsibility, develop your abilities, attributes, and cultivate the right behaviors to become a successful recruiter. You will discover the most effective method for being the best recruiter.
So, remember! In order to attract and retain the best talent and maintain a good employer brand in terms of company performance and overall applicant experience, make sure your hiring process is smooth and efficient.